New Moon

On the day of the new moon and

3 days after it is the best time to do spells for ;

New beginning. love, romance, health and work.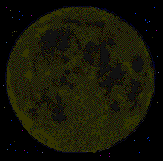 Comes about 13 days, between new and full moon.

Best spells to perform; spells about Inspiration, love, freedom, friendship, prosperity and happiness.

Perform spells the day before, the day of the full moon and the day after it.

Best spells to perform are spells containing healing, wishes and predictions!

comes about About 13 days,between full and new moon.

do spells containing thoughts to

Break curses, negative powers and addictions.
Days for Spell Work
(if you can't wait till the moon phase is right)

Sunday

healing, and comfort

Monday

New beginning, work, and family

Tuesday

Discussions, physical strenght, lust, and courage

Wednesday

learning, communication, and developing yourself

Thursday

wealth, happiness, and materialism

Friday

fun, and love

Saturday

ending things, leaving, and making up your mind